Achieving Blazing-Fast Loading Times: A qrolic.com Case Study
[breadcrumb]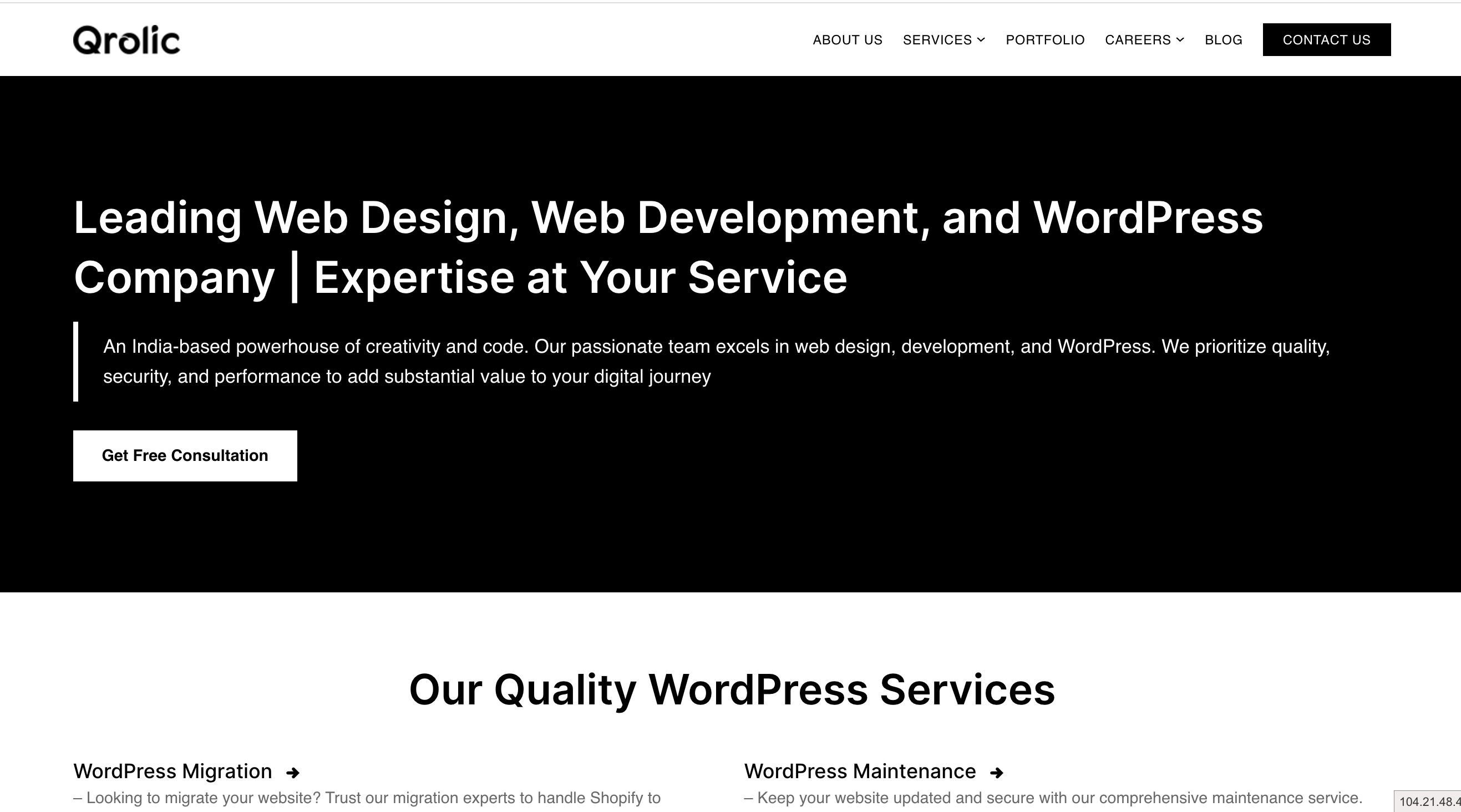 About Qrolic Technologies
Qrolic Technologies is an exclusive WordPress agency based in Rajkot, India, specializing in a wide range of services including WordPress Migration, Custom Theme Development (Block and Classic), Custom Plugin Development, and WordPress Maintenance Services.
Our primary focus lies in serving clients with publishing websites, high-traffic websites, and eCommerce websites.
Project Type
Web Design, Custom Block Theme Development
Technologies
HTML5, CSS3, SCSS, JS, WordPress.
Objectives:
Redesigning
We've changed our branding color from blue to black, as it represents Power and Elegance, we wanted to redesign our website completely to match our vision and mission and showcase what we are doing.
Speed / Core Web Vitals Score
Our previous website had a lengthy loading time of approximately 7 seconds, resulting in a notably sluggish performance. Our primary objective was to enhance its speed, demonstrating to our clients that our website is a faster and more responsive platform.
Move to Block theme:
While we were actively creating block themes for our clients, our own website remained on a classic theme. We recognized the importance of staying current with industry standards and, as a result, sought to transition our website from a classic theme to a block theme.
Challenges:
Redesigning
Redesigning presented challenges as some of our team members dedicated time to contemplate the ideal color combinations and designs that would align with our mission and reflect our core values.
Move to Block theme:
Transitioning to a block theme was a relatively smooth process for us, given our experience with block themes. Planning for the necessary blocks was straightforward, and our team's expertise in creating diverse types of blocks further facilitated this move to a block theme.
Speed
We embarked on the speed challenge of achieving a website load time of under 2 seconds. To accomplish this, our strategy involved avoiding the use of third-party plugins and implementing a lightweight design approach.
Outcome
Speed / Core Web Vitals:
Following the development of our new block theme, our website's speed saw a remarkable improvement. Currently, https://qrolic.com loads in under 2 seconds, and we've achieved a consistently high score of over 95% across all core web vitals on both mobile and desktop platforms.
New Design
Our website's fresh design exudes elegance while effectively conveying our core values. Crafted to align with our mission, this design involved streamlining and removing extraneous elements, while providing comprehensive, detailed content where it matters most.
Block theme
Our website has undergone a complete transformation, fully adopting a block theme and eliminating reliance on third-party plugins. The theme itself has been entirely crafted by our in-house team members.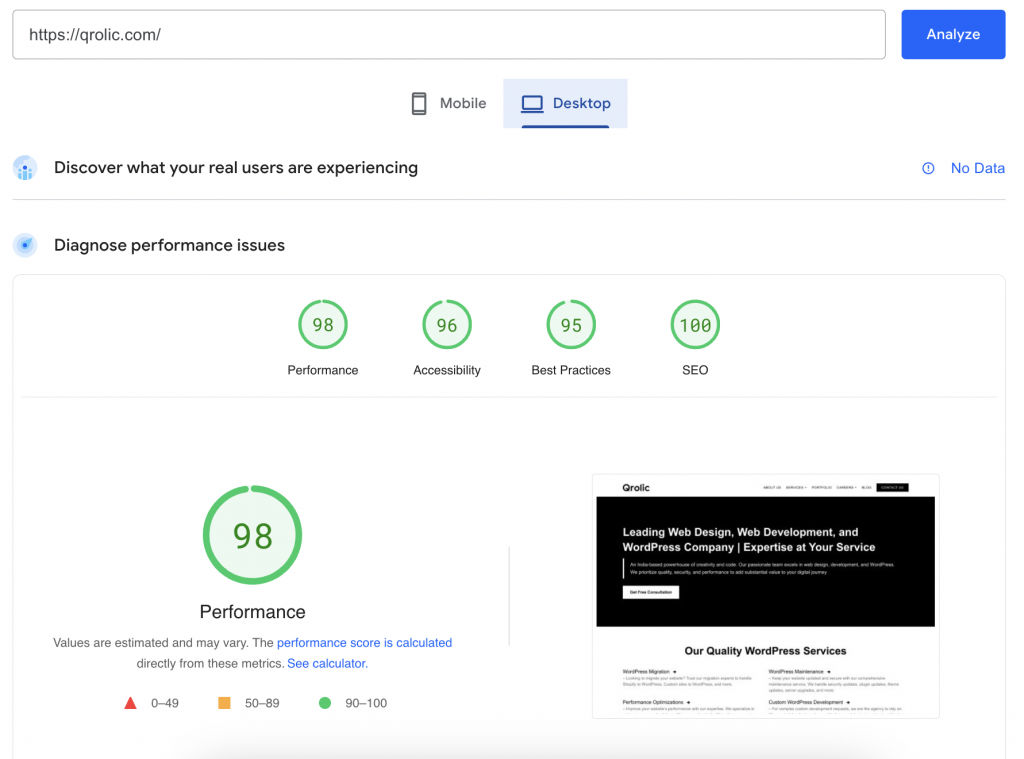 Are you facing challenges in optimizing your website's performance and seeking a reliable solution for improvement? Look no further! We are the premier WordPress Agency equipped to enhance your website's performance. With our experienced team, we guarantee substantial improvements. Contact us today to get started.